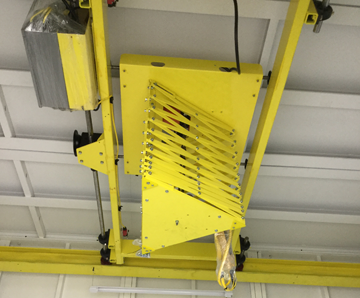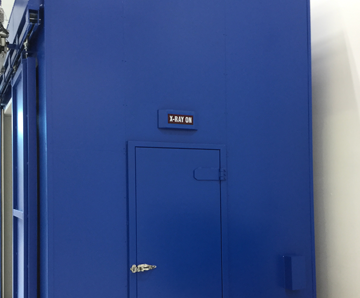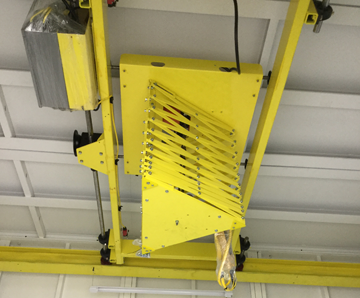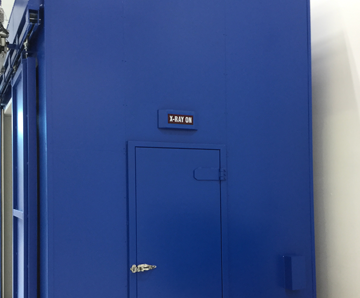 WXS-Walk-In Rooms
Modular Radiation Safety Walk-in Rooms
Modular walk-in rooms are designed to be assembled on site with modular panels according to the customer's space constraints and energy requirements.
Request a Quote
Single door or  electromechanical  biparting doors.
These larger room assemblies can accommodate either a stationary tube or a motorized overhead gantry manipulation system.
All safety interlocks and lights included
Compliant with Federal Regulations:  CR Title 21  section 1020 Sub chapter J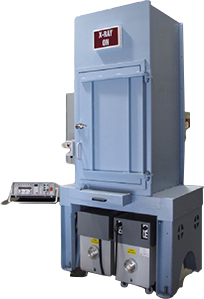 -Laser cut steel
-Locking front door mechanism
-Door safety interlock and BRH switch installed
-Warning Light
-Working height approximately 33″
-Adjustable source to film distance (optional)
-Complies with Federal Title 21 , 1020.40 , ch10 cabinet radiography
-Available in 160kV, 225kv, 320kV or 450kV.
– Can be used with film or digital (DR or CR)
-Smallest footprint 320cabinet designed to house the HV generators underneath
Questions
?
regarding our X-Ray Support Services?
Contact us
Our friendly and knowledgeable team of NDT technicians are standing by to answer any questions you may have regarding Willick Engineering's X-Ray Solutions or any other industry related issues.
Request a Quote