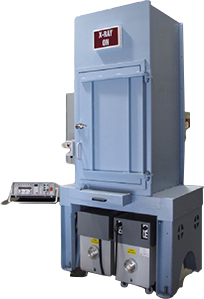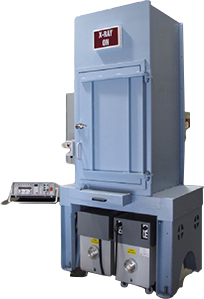 Rotary Cabinet | WLK-RC2
Willick's Industrial Xray Imaging Hinged front door cabinets are the most reliable, safe, small footprint , robust, efficient and productive.
Request a Quote
Willick Engineering's laser cut design allows for ease of future service,  longevity and reliability.
Rotary production cabinets are suitable for  film based radiography, CR and  DR ready.
Standard shielding is 160kV, 225kV, 320kV or 450kV
48″ Diameter turn table with automated-pneumatic assist makes the table turning effortless.
-Laser cut steel
-Locking front door mechanism
-Door safety interlock and BRH switch installed
-Warning Light
-Working height approximately 33″
-Adjustable source to film distance (optional)
-Complies with Federal Title 21 , 1020.40 , ch10 cabinet radiography
-Available in 160kV, 225kv, 320kV or 450kV.
– Can be used with film or digital (DR or CR)
-Smallest footprint 320cabinet designed to house the HV generators underneath
Questions
?
regarding our X-Ray Support Services?
Contact us
Our friendly and knowledgeable team of NDT technicians are standing by to answer any questions you may have regarding Willick Engineering's X-Ray Solutions or any other industry related issues.
Request a Quote