Willick Engineering Becomes Premier Source for Ultra High Resolution Computed Radiography NDT Systems
Santa Fe Springs, CA (PRWEB)September 29, 2016
Using computed radiography versus conventional x-ray film in non-destructive testing (NDT) is now more efficient, accurate and cost-effective than ever with DÜRR NDT's expanded range of CR solutions, including ultra high resolution technology, sold and expertly supported by Willick Engineering.
"At Willick Engineering, we believe quality speaks for itself. As more and more NDT companies are transitioning to digital technology, we wanted to represent a CR manufacturer that delivers cutting-edge solutions with field-proven performance, and to complement that with the top-notch technical service that Willick is well-known for", explained Mr. Dan Guerrero, CEO at Willick Engineering. "With the recent addition of the Allpro ScanX models to the DÜRR NDT product line, we look forward to offering users an even greater choice of options to meet specific application requirements."
About DÜRR NDT Systems with TreFoc Technology – Digital Radiography Has Never Been More Intelligent
Featuring innovative TreFoc Technology and ultra-high resolution imaging plates (IP), Durr NDT's 12.5 micron HD-CR 35 NDT lightweight, portable systems and HD-CR 43 NDT automatic loading systems achieve unprecedented basic spatial resolution of 30 μm with the speed and overall capabilities to meet even the most demanding testing requirements, including intricate components in the aerospace sector, automotive castings, industrial pipelines for such issues as corrosion measurement and weld seam inspections as well as a wide range of other NDT applications.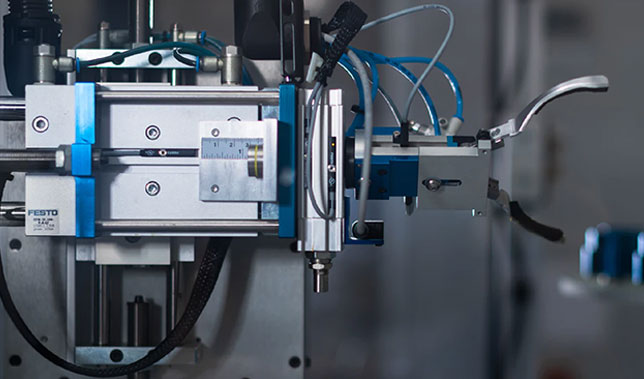 Eliminating the need for film, processor and chemicals, Computed Radiography (CR) offers major advantages for operational efficiency and cost-savings including: faster exposure times, increased productivity, digital format archiving, media that is reusable thousands of times, excellent resolution and dynamic range, improved software analytical tools, visual aids without altering an image, portability and lower energy requirements.
Questions
?
regarding our X-Ray Support Services?
Contact us
Our friendly and knowledgeable team of NDT technicians are standing by to answer any questions you may have regarding Willick Engineering's X-Ray Solutions or any other industry related issues.
Request a Quote